Garden Club
_________________________________________________________________________________
Our Season Runs                      From:                                 To:                                   Year Round?  Yes
Meeting Schedule: 
First Monday of each month in the Apache Clubhouse. The Board meeting is at 8:00 AM, followed by the General meeting at 9:00 AM.
Cost  of Membership (Dues):        None
Contact Information:          Sharon Parrish, President - 231-409-7058
Our Mission/Purpose:       The Garden Club consists of a group of volunteers who maintain the park gardens and areas around the clubhouses.
Activities/Special Events:      Our Workday is on each Wednesday at 9:00 AM. We meet at Apache Junction. We have a Christmas and Spring Luncheon. We have an annual plant clinic the first Monday in February.
Other Information:    Our Club is dedicated to beautifying the common grounds in Betmar. If you love gardening, you have found the perfect group to join.

Club Officers
President                      Sharon Parrish
Vice President              Dennis Hardy
Secretary                       Brenda Moody         
Treasurer                       Kathy Downer
2018-19 Photos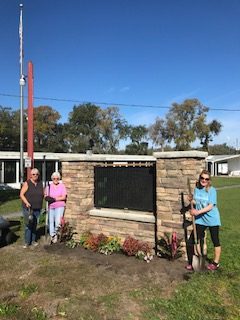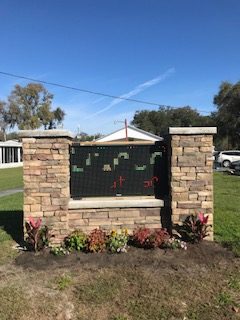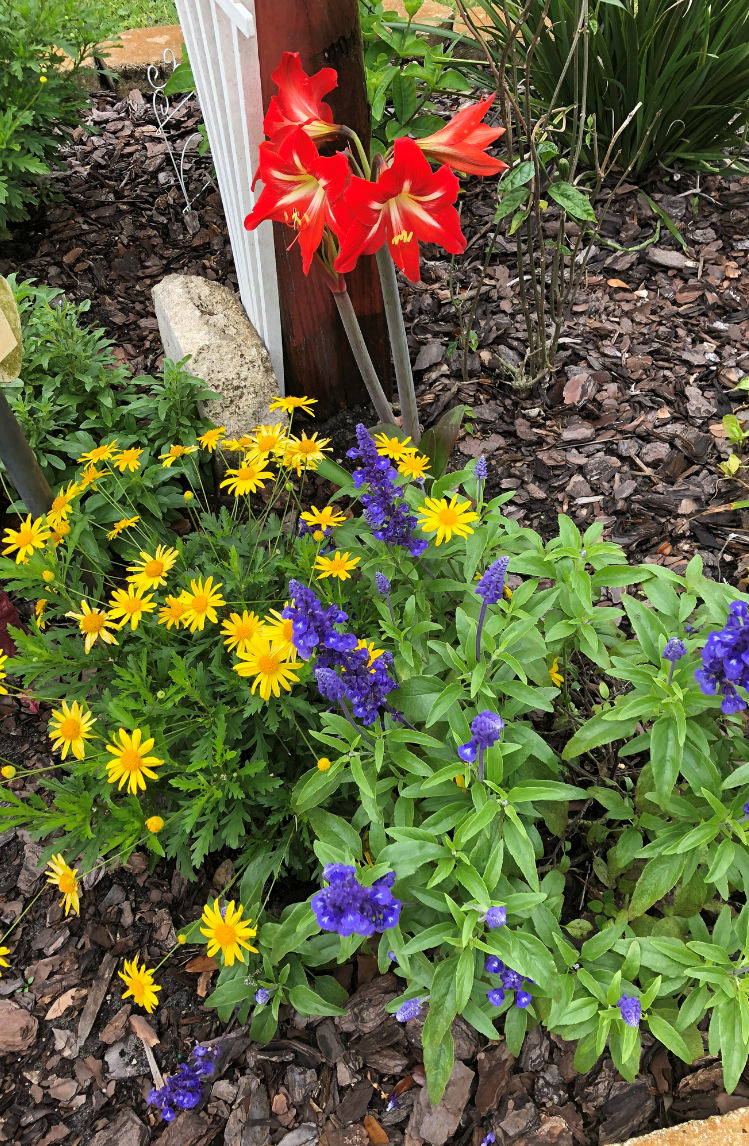 Beautification of the Betmar Office area – Brenda Moody
Several members of the Betmar Garden Club were working on a new summer project this week. Beautification of the grounds near the Betmar Office. Seen here are Sharon Parish, David Thiel, Kennlyn Long, Kathy Downer
==================================================================
Garden Club planted two new trees today near the club #2 pond. A Pink Lemon Tree and a Lime tree!