BETMAR WINNERS - EVERYDAY HEROES
Betmar is full of Winners - Everyday Winners. They are Winners who work hard to do their best, who organize and contribute their time and talents. They are Winners because they share their artistic, physical and intellectual talents as Volunteers. They are also Everyday Heroes because everyday they care for each other. They love, have fun and help each other. They make sure their disable, sick or helpless neighbors have food and all the amenities they need. They have block parties, card games at home and other informal get togethers. Little things they do bring big rewards to others.
These winners - Everyday Hero Volunteers give Betmar Acres our unique personality, extraordinary charm and economical life style.
Click below on a Hero of your choice.
An Unsung Everyday Hero
Dave Thiel
A Vivacious, Valuable, Volunteer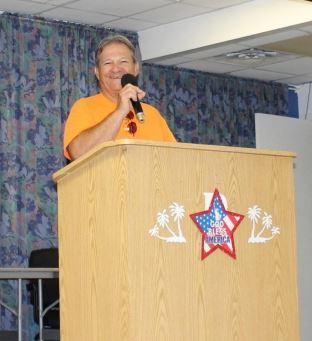 Dave is a very quiet, unpretentious, young-looking gentleman, who takes his responsibilities seriously. He also enjoys a young-man's laugh and a boyish enthusiasm for fun. He once said, "How come these donuts are not in alphabetical order?" at coffee. He loves teasing others and making them smile.
You would never notice Dave because he never vies for the limelight." He is hard- working, thoughtful, conscientious and friendly - an outstanding member of the Betmar  family. His two sons call him a "Mover and a Shaker". Donna says that Dave is a "Peaceful and Giving person" and Dave says Donna is their "Voice of Reason".
Dave came to Betmar in 2010 because of the love he has for his mother, Betty Stumpf. He wanted to share more time with her after the loss of her significant other. Unbelievably, the house next to his mother's was for sale, so he and Donna ( his wife of 47 years) purchased and settled into Betmar. Besides the warm love for his mother, he also fell in love with Betmar. In Dave's own words, "Betmar is like an 'old school neighborhood', the people are wonderful, we feel secure and feel we can ask for help if we should ever need to."
I asked if Dave had any adversities he had to overcome. With saddened faces Dave and Donna recall that they lost their home and a private children's school in the 9-11 catastrophe. Fortunately, Dave says, they had a trailer cottage in the country to live in temporarily, but they lost a Montessori school for 100 children that they dearly loved and had operated for 15 year. Donna had been the teacher. When Dave had time off from his regular job, he did maintenance for the school, he played outdoor activities with the children, taught gym classes and tutored troubled children. One day a 2 1/2 year old little girl had her head down on her desk, so Dave bent down and asked what was wrong, She turned her little head up toward him and with anger in her eyes she said, "I'm gwwmpy". Dave had to turn his head to laugh.
Scouting was also a major interest for Dave. He was a scout leader for 18 years. Both of his sons were scouts and one achieved the top rank of Eagle Scout.
As a Sheet Metal Journeyman, of 40 years, Dave loved teaching. Sheet metal apprentices lovingly called him Mr. T., probably because his last name started with a T and he may have acted like a "strong and kinda funny" character in the TV series "A Team".
Donna and Dave have two sons, Jeremy and Aaron, who are hard-working men who love camping, nature, gardening and making others laugh like their father.  Dave served in Vietnam for 4 years and has a commitment to his fellow vets. In Michigan he served on the Macomb County Veterans Board for 8 years, where he determined eligibility for Veteran's Burial Allowances and Federal Soldiers and Sailors Relief Fund.
Dave had worked with Hospice for 5 years in Michigan before he retired. He did lawn work and home maintenance for those in need and Donna spent time with hospice residents to give family or caretakers some time off.
Now lets get on to Dave, the "Vigorous, Valuable Betmar Volunteer"
He has worked the Bingo Kitchen for 7 years and will be stepping down this April. Some workers were happy to share their opinion of Dave, "He has a great sense of humor and keeps all of us happy, he's a really hard-worker and is well organized. Think of all the hours he puts in before the dinner - he shops for the food, he sets the room up, and makes sure every little detail is ready. He's done a great job of making our ordinary menu into a money maker for the park. He makes sure every guest gets a great meal for a great price. He's special and he's funny!"
He is one of six men making up the 'floor crew' for Clubhouse 2, 3, and Apache. These gentlemen strip all clubhouse floors once a year, then apply seven coats of wax by hand to each floor. They also clean and buff Club House 2 weekly.
Dave also does plumbing and any other handyman work that he is capable of.
He is a Facilitator for Vespers which means that one month each year, he organizes the speakers and music for each Sunday vesper service.
He is on the 'strong man team', who pull the covers on and off the pools during winter months.
Now this physically vigorous volunteer is also a very soft, extremely talented vocalist. He choses to sing religious songs as a 'thank you' for all the blessings in his life. We have all been inspired by Dave's beautiful voice at Vespers and Coffee Hour.
He sells soda at Darts ,as well as, rubber chickens from a string of them around his neck for good healthy fun and laughter.
Lucy Paulson used to organize the Betmar Thanksgiving dinners. When she had to give it up, she passed the torch to Dave and Donna. They have been holding the 'friend/ family' Thanksgiving Dinner for 4 years now. The Betmarians who have no natural families here greatly appreciate Dave and Donna.
Dave has been a great asset to the Garden Club. When he first came to Betmar, he found that the sprinklers to the gardens had been added at different times and some didn't work. He took it upon himself to repair and replace many systems. He then drew a map and wrote down instructions for "future" gardeners. He was instrumental in sprucing up Club House 2 and the Betmar office with other Garden Club members. (And his home is beautifully landscaped.)
A neighbor says, "Dave is very passionate and hard-working. He likes human beings. No one is as dedicated to the park, his wife, and his mother. I can't say enough good things about him. I don't know what I'd do without him. He helps me so much."
When I asked Dave what he is most proud of in his Betmar work, he smiles and proudly says, "I started the weekly specials for the Bingo Bistro and we took in about $25,000 last year. When I took over, we would have hot dogs, kielbasa and different types of sandwiches. But now we have: 1st Monday - Pulled pork and Macaroni Salad 2nd Monday Italian Sausage with Peppers and Onions 3rd Monday Sloppy Joe's/Sloppy Dogs 4th Monday Taco Salad 5th Monday BLTs I'm also extremely proud of all the volunteers who help me with everything."
He also makes sandwiches for the 'Jam' on Monday nights.
From Donna: "Dave continues to be a man who uses his hands, heart and humor to service his Betmar family and friends !"
From Dave: "It is God who makes all things possible for me."
Thank you, Dave, our Vivacious, Valuable Volunteer for all you do to make Betmar a very special place to live.
Judy Powell - Feb. 2019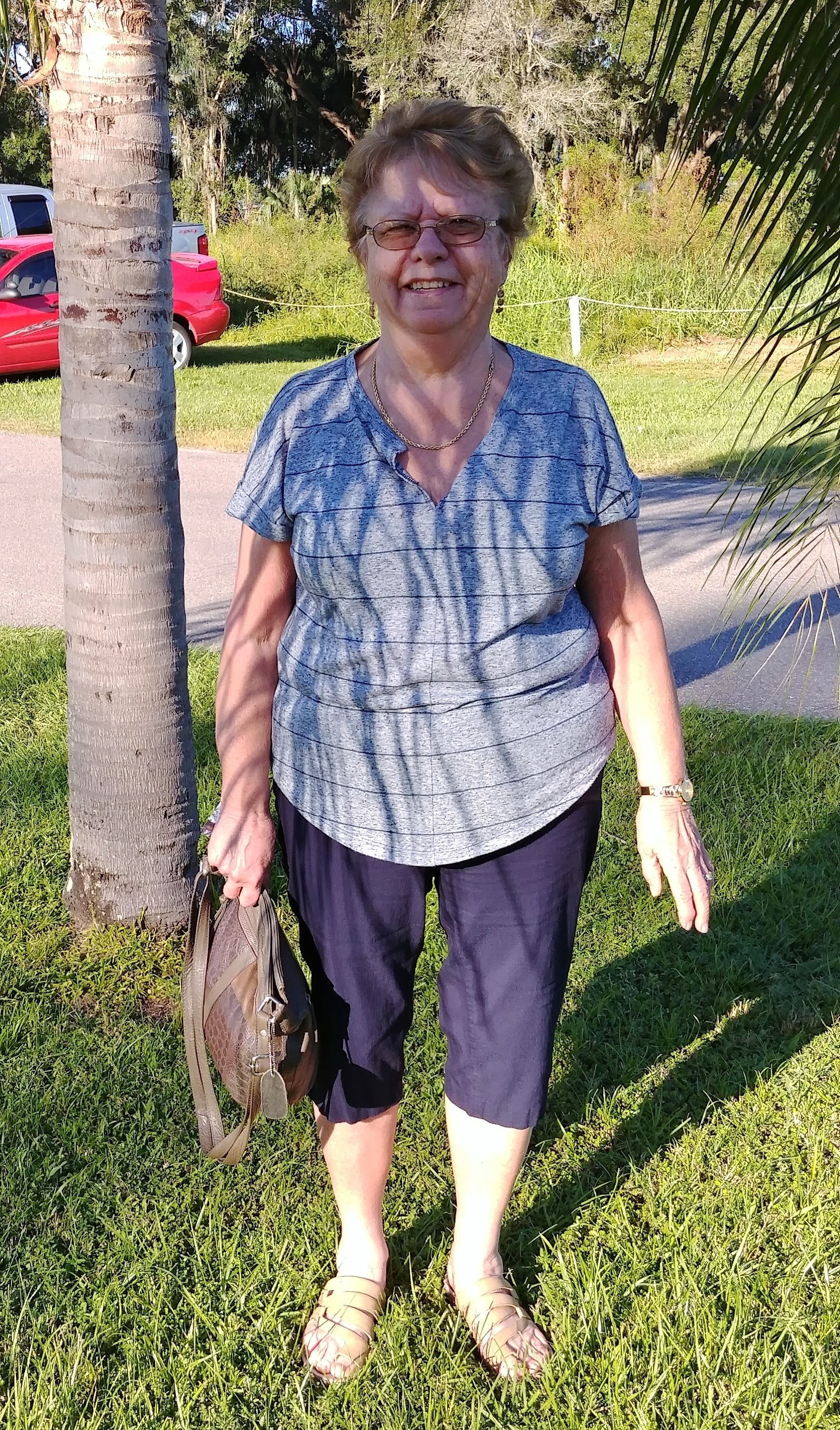 Virginia Spruytte is A Winner - An Everyday Hero
Linda Bidell called me to ask l I would do a story on Virginia, because, as Linda says, "Virginia is an 'Unsung Hero'. I see her everywhere I go. She works dinners, breakfasts and so many other things." She helps her neighbors, like Sylvia Chlopan. Sylvia says, " She'II do anything for anyone. I had a wound that needed dressed everyday. Virginia came every morning for six weeks and changed my dressing, so that I didn't have to go to my doctor or hospital." She is a wonderful person.
I went to visit Virginia and her persona immediately made me like her. Her eyes light up with a sparkling little twinkle and she has an innocent, endearing, sincere smile. She is soft and oozes friendliness. She was flattered that she had been nominated, but didn't understand why because she says, "I just like to be the Indian, never the Chief." and we laughed at that.
Virginia lives on Cheyenne Street, but you may not find her home often. She is constantly busy - constantly volunteering - constantly helping. I'm sure she gets tired, but no one would ever know it. She just keeps going like the 'Energizer Bunny', as she says some of her friends call her.
. . . . She has been bustling around the dining room, pouring coffee, serving other drinks, and cleaning, setting-up new table settings as people finish and leave their tables, for every monthly dinner we've had for 15 years
. . . . . She's been doing the same thing at our monthly breakfasts for 15 years.
. . . . She chairs Coffee Hour about 2 times per year, but works it every week for about four months a year. . . . . She has been assisting with Shuffle Lunches for eight years
. . . . She has been doing Fish Fries for 2 years.
. . . . She assists with Bingo every other Monday night.
. . . She is Chairman of the Linen Department, every year, for our What-Not Sale . . . . Being a nurse, she works with the Betmar Nurses on projects including four days in the yearly Health O"Rama
. . . . She takes people to and from the airport .
. . . . She works for the the community of Zephyrhills at a Neighborhood Care Center four mornings a week.
When she's not volunteering, she makes beautiful flower arrangements for herself and friends.
She appreciates a pat on the back now and then, but is thrilled when it's obvious that she's made someone happy. Many people speak from their heart, but Virginia works from her heart - her work is wholehearted and heartfelt. She is sincere, genuine and earnest. She is always kind, cheerful and friendly, but not a 'push-over'. She has a lot of spunk!
She's overcome a great deal of heart ache. Her husband, Dick, died only two months after they moved to Betmar, three of her sisters died with-in three months, two other brothers died and another sister. Perhaps she has turned this heart ache into her 'heart work'. She wants to repay all the Betmar people who've helped ease her pain so many times with their friendliness and kindnesses.
Virginia started out as a Hairdresser, then became an LPN, which she loved because she could help people. She then decided to become a Registered Nurse because she could help people even more. Most of her work was done in the Emergency Room and Home Health. Even though she's a retired RN, she continues to help people, as she did with Sylvia Chlopan.
She's been fortunate, too. She's been able to do some memorable traveling to China, Russia, Poland, Germany and other European countries, but her greatest joy and good fortune is that she's mother of a fine son, who's given her a wonderful granddaughter named Kylee. Kylee won the Buckskin World Championship Trail Title from Oklahoma, 2018. She's been horseback riding for ten years and her room is filled with numerous trophies, honors, and ribbons. Kylee is Virginia's joy.
After reading this, you can see why Virginia is called the "Energizer Bunny" - she never stops! She's one of the fine people in Betmar, who give of their time and talent to make Betmar the most outstandingly happy and special place to live.
You are our Everyday Hero, Virginia. Thank you!l
by Judy Powell
EVERYDAY HEROES
GOLF VOLUNTEERS
(Notes from Betmar Profiles, Betmar Library)
"The golf course became a reality with Howard, Byron and Lawrence (Wernet) helping to build the first nine holes. Understandably, they took charge of the course and performed the work involved, taking turns mowing the fairways. These 4 Michiganers had never golfed before, but they soon got into the swing of it. There were no fees for owners to play. Guests played for one dollar a day. When their offspring came to visit, they all learned to golf. Catherine (Wernet) learned the sport in 1972. That first year she won the best golfer trophy! When the second nine holes were developed, Howard donated two shrubs for the fairway. He always wanted to be part of the action.'
By: Mary DeLand, Betmar Creative Writer's Club
.
"Building the first golf course involved hard work. Men in the park tackled the site with rakes and shovels. A tractor with a back blade provided the muscle for heavier earth moving. The ponds were already in place. Alligators sunned themselves on the banks near #7, posing a problem. The park had no way to be rid of them."
By: Mary DeLand
.
"There was one golf course, and at first it was free. The golf players put their initials on balls, so when balls were lost, they could be retrieved by owners from racks in the club house. Lady golfers had an exciting game called 'Bingo, Bango, Bongo. The longest drive earned one point, first ball on the green one point, and the first ball in the hole one point. Mort Ullman raked the ponds for lost balls and turned in several thousand toward the cost of maintenance for the golf course."
By: Mary DeLand, Betmar Creative Writer's Club
.
"Ed Zuehlke, in earlier years, volunteered in the old golf club house. Members kept their balls with their name on them on a rack. There was a pool table in the building. Membership was one dollar per year"
By: Mary DeLand, Creative Writer's Club
.
"Ray Perry served on the committee that had the foresight to bring the Gold Golf Course to reality."
By: Betsy Jones Hayba, Betmar Creative Writer's Club
.
"Eugene Coates was appointed to Chair the Committee for the Gold Golf Course addition. This task included overseeing and designing the nine holes of the new golf course. In 2000, Eugene (Gene) and Virginia (Ginny) moved into a new house set on the last lot on Apache St. From their large screened-in porch, they enjoyed watching the golfers putt out on the 5th green of the Gold Course."
By:Betsy Jones Hayba, Creative Writer's Club
.
"Everyone able was volunteering to build the back nine. Renting heavy equipment, planning the golf course, cutting trees, hauling dirt and stones, forming paths and bridges, with sweat and aching muscles, the back nine was formed"
"To Ken Schulze we have much to be grateful, he worked diligently having made a huge rake for the purpose of raking the ponds for golf balls. Sometimes getting two fivegallon pails of golf balls at a time; soaking, scrubbing, and sorting them for sale. He gave over $20,000 worth back to the Golf Club House."
"A bronze plaque was erected in Ken's honor near the white tee-off. In addition, the tee marker there has Ken and Marge's name."
"Marge Schulze was an avid golfer, volunteering her time on Saturdays as a starter for the last 20 years. She and Ken were head of starters for 2 years. Ken was also a ranger for several years, when they started the Ranger program.
By: Lorraine Wright
.
"Floyd (Quinn) took to golf like ink to a blotter- He parred the white nine on his first attempt! However, it was years before he duplicated this feat. In 1983-84, Quinn was on a committee to purchase 22 acres from Mr. Meengs (the original owner who started Bet-Mar)) to develop the back nine - Blue Course - to ease the overcrowding on the golf course. At this time he also chaired the Golf clubhouse building committee."
" He then organized a 'What Not' sale. The idea was not popular. They were not allowed the use of the building. Instead they set up tables in the yard. The first sale realized about $350.00. Thereafter, interest and proceeds continued to grow. Today (2006) the Golf Club supplies the workers; the entire park donates and supports this project which is held in several buildings. The proceeds in 2006 totaled $35,000 - or 100 times that of the original sale."
By: Mary DeLand, Betmar Creative Writer's Club
.
Anyone with stories about golf volunteers, please let me know about them for future articles. Thank You.
Judy Powell
813-355-3369 or jp43015@aol.com
Harry A. Taylor
Winner - Everyday Hero
I was asked to do a story about Harry Taylor by an elderly friend of mine. When she told me about Harry, she described him like a big gorilla, but with a little lamb's heart because of all he's done for her. So l looked up the definition of a gorilla and this is what l found. They have a warmly, gruff exterior; they don't back down from a fight, but they'll negotiate; they are intelligent; they have strong problem solving skills; they have a brusque can-do attitude; they are very social, but surprisingly shy; they may seem aggressive; they are unpretentious, fun-loving, and adventurous. They have a strong sense of responsibility for their family - in Harry's case, for his family and Betmar.
When l read this to her, she smiled and said, "That sounds like Harry." I found Harry to be very down-toearth, soft spoken, respectful and cooperative when l interviewed him.
Harry sees Betmar as his family, so he seems rather bold sometimes, looking out for the best interest of Betmar. This has often been his objective in volunteering: He was President of Betmar in 2003, 2004, 2005, 2008, 2009 and 2010. In 2012 he was Vice President and took over the presidency when President Gary Kellogg passed away. He continued to be President in 2013, and 2014. During that time, he and other Board members, (Harry refers to them as a TEAM}, made decisions to enhance Betmar. They inherited the finishing of Apache Club House from Louis Muir; they purchased 5 acres of land, in order to prevent low income housing from having access to some of our streets with traffic and school buses; and they approved the building of a Pavilion to replace the old white golf clubhouse and game room. Harry shares all the credit with his TEAM.
He was Properties Chairman in 2006 and 2007.  He says, "The Properties Chair takes care of the120 acres of common grounds - the clubhouses, golf courses, and any other property that is not owned by residents. Tom Czarnecki and Ed Bosley worked with me. 
He was a Trustee in 2015. 
He was President of the Golf Club, the Dart Club and Library for 2 years each. 
He was Co-chairman of the Library for 3 years. 
He headed the Michigan Picnic.
Harry, Glen Marcum, and Bill Howard worked Security for 14 years. They used their own gulf carts and in one year alone, they had 40 robberies.
Besides volunteering as an official leader (above), he volunteered to help with dinners for 9 years, breakfasts for 10 years, Fish Fries, Coffee Hours and Library work.
Harry has not been motivated by money. He repaired and sold golf carts for a while, working for free, most of the time, or charging very little for used parts that he took the time to find.
My elderly friend told me about Harry's 'little lamb heart.' "He's been so good to me. If I get scared, day or night, all I have to do is call Harry. He comes right over, checks everything out and makes sure l'll be alright. He goes over my golf cart every year to make sure it's safe for me to use and when l've had car trouble, I just call Harry and he comes right away. I asked him to keep a key to my house, because sometimes I lose mine or forget to take it with me when I go to the store. He never gets angry when I call and ask him to let me in my house. All I have to do is call him and he's right here to take care of anything I need. He's always so nice. I don't know what I'd do without him. This is why I say he has a 'little lamb's heart'."
I found out that there are many people in the park who count on him to help them when they need help, His wife, Gene, says, "Harry is so good. He's helped me so much and he's always helping anyone else who needs it. That's what I love so much about him."
He married Georgene (Gene) La Mere 51 years ago and they have a boy and a girl. They came to Betmar because Gene's parents had a home here and In 'I986 they bought a house of their own on Betty Street. They didn't move down here until Harry retired in 1996. Harry laughs and says, "l was a 'Yooper' in the upper peninsula of Michigan - not a 'Troll'.
I found that he demonstrated his 'little lamb heart'in his professional life before coming to Betmar. He was a school teacher for 28 years. Before retiring he took care of "At Risk" kids. These were children who experienced problems or gave problems that may prevent them from graduating. Many or most of them had problems at home. Harry tells me about one young man, "He never did his homework because his Mom was an alcoholic and he took care of her before himself. Another was adjudicated to be in school and made up 4 credits in just 6 months. Many were tailing in classes." Harry was able to get computers for each child, which enabled him to see their work. He had strict rules, but loved the kids. One girl agreed with Harry to do something, and then did not show up for school when she needed to. Harry went to her house and got her – she never did that again! Harry adored the kids and was exceptionally happy and proud that every student he had, graduated.
Fortunately for these At Risk students, Harry had built a house across the street from the school. Now these students could visit him or study there whenever they needed to or they could call him any time to get into the school after hours for forgotten texts, homework, etc.
I enjoyed my interviews with Harry very much. He loves to talk about the history of Betmar, but very little about himself. I had to pull a lot out of him.
He has contributed to the marvelous personality of Betmar through his generous concern for its wellbeing, his remarkable energy, his enthusiasm for volunteering and the gentle way he personally cares for and helps residents. Every great leader must endure criticism, but Harry can be very pleased with what he's accomplished for Betmar and for the way he's loved by the many residents he quietly helps. We appreciate this big gorilla with his little lamb heart.
Thank you, Harry
Winner - Everyday Hero 
Tony Mastrogiacomo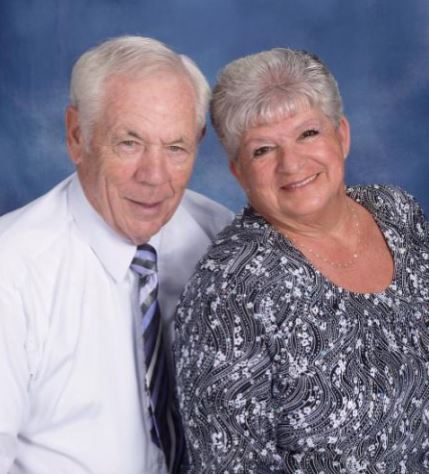 It's March 6, 2018 - 6;00 AM. The alarm goes off and Tony jumps out of bed. He's  cheerful and happy - always looking forward to each day. It's coffee hour and Tony has to get to Club House 2 right away to see that everything is ready. He and his team have cleaned the floor of Club House 2 and the Annex this past Saturday, as they do every week, and Tony hopes the place looks bright, fresh, clean and ready for today. Soon he'll know. Lucy calls, "Do you want an egg and toast before you go?" "No, I think the donut and coffee will be enough today. Thanks anyway." Lucy lays back down. She's a little weak today because of her chemotherapy yesterday. "Bye, Babe,  I'll see you later. "
Tony has a team to help him. As he tells me all their names, he smiles and says affectionately, "These boys are #1 with me. They are: Neil Amos; Dennis Hardy; Bill and Sharon Jackson; Dave Parker; Charlie Russo; Howard Sleeper, and David Thiel."
Tony and his team are going to have a busy day, as usual. There's Coffee at 9:00 am, Shuffle Lunch at 11:00, Hobby Board Meeting at 12:00, Hobby Club Brown Bag at 1 :00, Hobby General Meeting at 1 :00, Computer Class at 2:00, Video Production Team at 3:00, Fun Darts at 6:30, and Computer Club at 7:00. Since Tony is the supervisor for Club House 2, he feels personally responsible for making sure that everything is perfect for each group, who has a meeting.
Tony is always busy, friendly and smiling. He strips and waxes the floors in Club House 2 every year, he's responsible to find volunteers to open and close the pools 7 days a week ( "People are so good. I've never had anyone refuse. 'J, he scrubs and buffs the floors before every dance on Saturday night, he's a 'go-for' anything anyone needs for Club-House 2 - (sometimes in the middle of the night), he's a Block Worker, every January he helps serve coffee and donuts at Coffee Hour, he organized, supervised and ran the Teeny Weeny summer dinners for 5 years, and volunteers to ring the bell for the Salvation army. Lucy has operated Shuffle Luncheons, worked Teeny Weeny and many Betmar dinners.
Tony and Lucy were also King and Queen for Betmar in 2011. Tony laughs and says, "Some people have told me I look like Anthony Quinn. Anthony Quinn was  Mexican and I'm Italian/Irish, but Anthony played several Italian roles, so maybe that's  why they thought I'd make a good king," Tony and Lucy are both happy and proud to wear their gold name tags, letting everyone know they were King and Queen of Betmar.
Tony married Lucy Fisichella in October of 1957. They have six children, one boy and five daughters, who love coming to visit. They all came to Florida to celebrate Tony's 75th birthday. Their closeness and love shows in the way they support and care for each other. Dorothy (daughter) had a car accident crushing her spinal cord and now Lucy is battling cancer, but with great success. She is doing so well, with the support of Tony and her children.
Tony and Lucy both worked for the Mass. Institute of Technology (MIT). Tony was in charge of Overnight Operations and Lucy, with her sister Connie, organized and catered every party held at MIT, from baby showers to retirement parties. Before starting with MIT, Tony made Stride Rite shoes for 17 years.
Lucy and Tony came to Betmar 12 years ago to visit a mutual friend, Barbara Hamm. They loved the weather and the friendly people so much that they sold their Townhouse and bought the house they are now living in, within one month of their arrival. "We  immediately felt right at home and we love all the things there are to do. We can  participate or stay at home and relax. No one is critical of us. Everything is well  organized and works well," So many people, like Tony and Lucy, are impressed with all that Betmar has to offer. Betmar is a loving community, which attracts special people.
When I asked Tony and Lucy what they are most proud of they both agreed, "Our  children and doing things for others that allows other people to enjoy themselves.  We're also proud of our dancing - we're dancing fools."
Lucy laughingly told me a story about Tony. "Tony often took me to my hairdresser,  named Jenny. Jenny always greeted Tony with a big smile - coffee in one hand and the  TV remote control in the other. There isn't anyone Tony can't befriend. "
Tony is like so many other volunteers in Betmar. He is proud of and enjoys the work he volunteers to do. He is thankful for the fond friendships that volunteerism has afforded  him and he's elated with the fun, amusement and cheerfulness that volunteers share.  As you see, volunteerism does a lot for Tony, but look what Tony's volunteerism does for us.  It allows us to live like Kings on a pauper's budget.
Tony, you and Lucy are Winners- Everyday Heroes.
Thank you! 
Harry Van Nuland
Several people in the park recommended that I interview Harry for our website because hey see him as a "Winner". When we met, I was charmed and taken-aback by his appearance and his kind, friendly personality. He is quietly well-known in Betmar as the planner and hands behind all the culinary celebrations we enjoy. He works seriously, quietly and modestly, with no signs of self-grandeur. Most of us, except the people who volunteer in the kitchen, probably don't think we've ever seen him.
He and Sally first met out of high school in 1954, but hadn't seen or heard from each other for 30 years. Then surprisingly they met again in 1986 when their 9 children were grown. Harry says, "I remembered the house she lived in way back then, so there must have been some attraction." They've been happily married, now, for 27 years.

Harry and Sally came to Betmar Jan. 1 st, 2000 when the computer was doomed to malfunction - somewhat worried and frightened by the terrible predictions in the news. But Harry and Sally sneaked into Betmar without a hitch and started to pitch-in right way to help wherever they could. In 2002, when Harry found out that the person behind the dinners was stepping down, he immediately agreed to take on that position. Since then he has been in charge of all monthly Dinners, Breakfasts, and Special Luncheon Events. In 2014 he resigned from the monthly breakfasts and started our monthly Fish Fry's. He and Sally were in charge of the December Coffee Hour for 15 years.
He's a Chef like Jacques Pepin, an internationally known French chef who is a television personality and best selling cookbook author working in the United States. Surprisingly he even looks like Jacques.

Harry, is the creator of three Betmar favorites: Chunky Homemade Applesauce, Ranger Cookies, and Carrot Cake. Sally says, "He peeled 6 bushels of apples, all alone, to make his first applesauce creation. Everyone here in Betmar are amazed at how well he serves 700 to 921 Betmarians, delicious, appetizing and nutritious meals every month.
This poster was made for Harry by June Wentworth. It exposes his success by identifying the famous chefs who assist him - made with love and admiration!

Harry is also a Designer, like Dieter Rams, a famous designer who had one goal - "less but better". Harry has the same goal, when service at the serving line started to get slow at Betmar dinners, he created a second food line for take-outs which sped up the serving line impressively. He opened up the Annex to serve people more quickly and comfortably. He has an 'eye' for workable designs, beauty and money savings.
Besides his original designs in the culinary department, he has designed original lighted displays for Easter, Valentines Day and St. Patricks Day which adorn our Memorial Pond every year. He built these displays in 2003 and our Garden Club continues to display them each year. Harry was happy when a request was made, "Some of my family are coming to visit each holiday, will you please leave up the displays so they can see them?" Harry was delighted. Here is a picture of the Valentines Day display. St. Patricks Day is a green illuminated Shamrock and Easter is a white illuminated Cross. Now I'd like to describe my impression of Harry. He's Presidential, When I think of what John F. Kennedy said, ""And so, my fellow Americans, ask not what your country can do for you - ask what you can do for your country", it reminds me of Harry. Harry always asks himself what he can do for Betmar, never expecting Betmar to do anything for him. He' truly one of the many diamonds in our park.
He served as a Trustee for 4 years and served as Treasurer and President of the Garden Club for several years.
Harry says he loves volunteering, the secret to Belmar's charm. "It keeps everyone enthused and in a happy spirit. It's infectious and warmly bonds people into friendships. I plan to keep volunteering as long as I can. It's all the people who volunteer with me that makes Belmar dinners a success. I'd like to give all of them a sincere 'Thank You'."
Oh, I forgot. Harry and Sally are also launderers. They have done 270 loads of laundry - washing, folding and delivering them since 2002.
When I interviewed friends and fellow workers, I got the same reaction from all of them. When I said, "I'm going to do a story on Harry Van Nuland and I want you to tell me about him." Everyones faces glowed with smiles and they made the following comments: "He's a wonderful man." "He's always there to help." "He's just a special type person, always willing to help." "He gives others credit for everything. - never takes credit himself." "When he wants someone to do something, he always says 'if it's not too much to ask' or 'if you feel like it?''' "He's always willing to help someone else." "No one could ever say anything bad about Harry." "He's such a hard worker." "He's remarkable, always doing something." "He's great with ideas, always has good ones." " He's so good and kind."
Harry certainly is a "WINNER" - an Every Day Hero!
We're so happy you and Sally are members of our Betmar Family.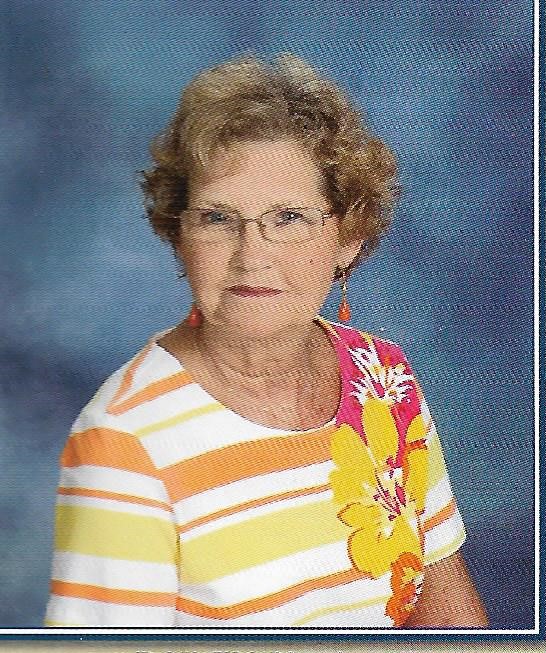 MaxineBailey
A Winner - An Everyday Hero
Maxine Bailey was one of the first persons I saw when I arrived in Betmar. She was not a formal greeter, but just happened to be in a group I attended. I remember her face - warm, glowing and a sincere child-like beauty. I remember the way she made me feel - like she was an old friend who was very happy to see me. She chatted with me, asked if I needed anything, what my interests were, talked about clubs I may like to join, complimented me and offered to help me in any way she could. I fell in love with Belmar right away because of Maxine.
Now I'll tell you a little about her, so that you'll feel lucky enough to know her too.
Sweet little Maxine, A Winner - An Every Day Hero. She's very active in the park. As a member of the Hospitality Club, she arranges to have you greeted at Coffee Hour by friendly, smiling volunteers every week. And you frequently see her own smiling, happy face greeting you. She and Jim Kollodge have taught beginner dance for 4 years, she enthusiastically ran the Bingo and Vespers kitchen for 5 years, and managed the Dinner Ticket job with JoAnn McDermott for 5 or 6 years. She also works the What-Not-Sale and belongs to the Little Theater Group, where she helps do make-up for actors in our shows. She plays Fun Darts and has been very happy to win a few small awards.
People who worked the kitchen with her used to tell her, "You've got to slow down." Friends also tell her, "You have to learn to say No." But Maxine just goes on doing anything she can to help anyone. She says, "I can't say No. The people in Betmar have become my wonderful, dear friends and help-mates. I don't want to let them down or disappoint them."
I asked her to tell me about coming to Betmar and enjoyed listening to her endearing country drawl.
"When I came here in May of 2005, I was extremely shy and 'scared of my own shadow'. I was scared to come back into my house because of 'buggers or ghosts' ( West Virginia vernacular). And I was afraid to talk to anyone. I had never been away from my small, country home in West Virginia. When my husband said we were going to Florida, I begged him not to, but he insisted. At home, I was a hair dresser and not afraid to talk, but Betmar sure did scare me. We didn't start out in Betmar, but soon Jerry (my husband) told me to go to Belmar and pick out a house. I was so scared and houses were hard to get back then. As soon as they went on the market they were sold. I found the house I now live in and will always be grateful to Jerry. Jerry passed- away 11 months after we moved here.. We had had a full, happy life, raising a daughter who is now a nurse and a son who is a pastor. Betmar has now become my home and my family."
"I fell in love with Betmar - that is - Betmar people. They were so welcoming and kind to me, a frightened new-comer. That's why I love to talk to new people, now. They've turned me into a happy talker and doer instead of a shy, silent, do-nothing country girl. I started out meeting people at the pool. That reminds me of a cute story. One day June Wentworth introduced me to her Granddaughter who was about 4 or 5 years old. After leaving me, the little girl said to June, 'Is that lady a cow-girl?' June told her to ask me herself. So the little girl found me and said, 'Are you a cow-girl?' I replied, 'I sure am.' She said, 'Do you have a horse?' 'I sure do.' 'Well where is it?' 'Didn't you see it? It must have gone out back to get a drink of water or eat something.' With a great big grin and excitement on her face, she ran back to June. She was so cute. Probably thought I was a cow-girl because of the way I talk."
"Everyone has been consistently loving and kind to me, helping me become comfortable in Betmar and then helping me through the death of my husband and other set-backs. I had a month of severe Vertigo in 2009, resulting in a permanent loss of balance, Back Surgery in 2015 and a Heart Attack in 2016. People here are my friends and family. they've helped me through a lot."
As I watch Maxine, she reminds me of Cathy Baker, the cute bubbly little actress in Hee Haw, who warmed you with her smile and gained your respect by modestly wearing blue-jeans instead of short, short skirts. She loved everyone and never said a bad thing about anyone or anything. That's Maxine Bailey!
A Winner - An Everyday Hero
Barbara Jacobbe
A Winner - An Everyday Hero
Charlie Brown and Lucy were traveling along a country road when their car broke down. It was cold, so they hurried into an old barn alongside the road and climbed up into the hay loft. After a short time, Charlie went to a window to see it he could see anyone or thing to help them, but he jumped back quickly, exclaiming, "This window is filthy, it's cracked and there are cobwebs all over it." "Yuck" Lucy calmly went to the window and looked out. "Oh, Charlie, look at the beautiful blue sky, and the sun has come out. Look at those pretty yellow flowers in the field and look - there's a house over there where we can get help"
Barbara Jacobbe is a Lucy. She can look through the ugly, the hard, and the difficult to find beauty, softness and comfort.
l'll tell you a ltttle about Barbara's past: She was the oldest in her family. The only girl with three boys. She was born in Orlando, FL before Mickey Mouse took over!!! But when her father returned from fighting in World War ll and she was three years old, her family decided to move to Boston, Massachusetts where she grew up as a "city-slicker".
She married her husband,John, and they were blessed with four children, three sons and one daughter. Life was good until one day John had a heart attack at work, which changed their life as they knew it. John was told he would never be able to work again. The medical bills were overwhelming and soon they went down a road they never thought they would travel. They lost everything the world calls important: their house, their car and any credit they had. They had to go on welfare and food stamps. To this day she still remembers the harsh looks folks gave her when she used them in" a store. Barbara then turned to God and found the importance of friends. A friend told her about a job that she applied for and was hired. She started off in Data Entry - she was terrified, had never used a computer, and was scared to death of making mistakes. When she found out that mistakes didn't break the computer, she began to relax a little and did so well that she was made a Supervisor.
One of Barb's favorite sayings is "You have two choices - curse the darkness or light your own candle." With the help of God, she was able to light her own candle, so now she is always eager to help others light their candle. One day John took her to visit Barbara Hamm in Florida. They loved the visit and John said to her, "Let's move to Florida." Barbara dug in her heals and exclaimed, "l'm not moving, that's for sure." But she thought about John and how much better the warm weather may make him feel. So after much mental struggling, she was able to pull up her roots and trust that God had a plan for them.
What a surprise! They bought a house right across from the pool. She found that Betmar was different than other places she'd been. lt was a real community of folks who cared for each other and helped each other. lt was a community of love, which is a very rare thing. She loved to swim, so she joined the pool and found many people who lovingly became her friend. One day a friend said that she'd heard Barbara painted, so she asked it Barbara would start a painting class. That was 9 years ago. She had eight students then. Now she has as many as forty or more students, who all do exceptionally well as you can see in her yearly art show. I've  been a student of hers, so l believe it's her following introduction to each lesson that makes all her students succeed:
"I want you to know that we all have gifts; we are children of God, we are each unique
and each different. When we do a painting in a class of twenty, we'll have twenty
different paintings. We each have our own perspective. Your first lesson is to never
compare yourself to anyone else. And the second lesson is: 'Don't listen to your
husband or children. When your teacher tells you that your painting is wonderful, who
are you going to listen to? '
I want you to go to a museum and look at the paintings. Look at a large abstract
painting with sprays of different colors, in different strengths and different shapes. Then
be amazed that it was painted by an elephant. If an elephant can do that - so can you!
Let yourself go and don 't be afraid of making mistakes. Mistakes can always be
changed. Painting is meant to be fun, so let's begin. "
Barbara has been broken hearted, filled with loneliness and despair in the death of her only daughter at age 35 and the death of her beloved husband, who only lived six months after moving to Florida. But her faith and belief have enabled her to go on. She feels it is important to help someone else when they lose a loved one and feel the pain of loneliness, just as she was helped by the many caring people in Betmar. She knows how to be a 'friend' like so many other Betmar residents.
She has written an inspirational book entitled Trusting in God . . .l Am More Than l Think lAm  She is full of creative energy and finds joy in painting, writing and making people laugh. Tuesday Coffee is especially joyful for her because of the hugs she gives and receives. She teaches water aerobics and spent six weeks painting a 'happy mural' at the pool during the hottest time of the year, so that little ones can enjoy it
She also beautifies Betmar with her whimsical paintings on trees along Lakewood Drive, contributes her artwork for Betmar raffles, is in charge of Mystery Theater and works diligently for the children of Thomas Promise. She loves gardening and is called the "garden fairy" when she secretly weeds and plants flowers for others.
Barbara is a WINNER and Even/day HERO because of the love, kindness, helpfulness, encouragement and inspiration she gives other Betmar residents.
Judy Powell
Jim Bourque is a Betmar Winner - a role model for all residents. Winners succeed at doing the best at whatever they choose to do, and Jim has done that.
He's also been loving, kind and helpful to anyone who needs him. Jim Bourque is our Bill Gates of Betmar. Jim established our Betmar Website in 2000 providing news, photos, club information, events, and education for all residents. ( Bill Gates cofounded the Microsoft Corporation, the world's largest personal-computer software company). We think they are a lot alike. Jim, Rita and Dick Goody kicked-off the start of our Computer "Bug" Club in 1998.
Jim worked as an electrical specialist for Scott Paper, where he became a Supervisor, then Plant Maintenance Superintendent with responsibility for training craftsmen in the use of new computerized equipment being installed in the plant. He's been a computer guru for many years, a natural for bringing Betmar up to the state of the art.
He says, " 62 WONDERFUL YEARS have been spent with my beautiful wife, Joan (Jo). We fell in love in high school. She was two years younger than me, so when I graduated, I joined the Coast Guard, spent time in the Arctic and bought Jo a wedding ring in Newfoundland - couldn't wait to get home to marry her! We both have French blood, so Jo has become a great French cook. She makes delicious Touchene every Christmas Eve to celebrate our French heritage. We are so proud of our five children (three girls and two boys), nine grandchildren, and three great grand children."
They came to Belmar in January 1995 after looking around in Florida for two years. A golf friend, Eldred Gifford, told them they should check-out Betmar and when they did, they were so impressed that they immediately bought a home. Jim says they love the people here, "They are just great." They also like the choice of so many activities, golf and of course the Computer Club.
Jim has volunteered endless hours of time, work and thought in three Betmar areas: Communications, Computer "Bug" Club and the Betmar Website. I'll tell you a little about each:
Communications: Jim took over the production of tickets and posters in 2006 and immediately developed a template to cut professional appearing tickets without the use of commercial programs. He saved time and money for Belmar and improved the image of our tickets. Jim is a thinker. When he sees a problem, he is determined to fix it, working on it endlessly until it is done. Linda Lafayette, Communications Chairman, wrote this in the January 2017 Bulletin: "And speaking of dedicated volunteers, a shout to two of our long term folks who have retired recently. Jim Bourque and Harold Grass have freely given hundreds and hundreds of hours to the Communications department. We could NOT have done this
without them; we're still using procedures and ideas they both created over the years. If you see them, please take a moment to say thanks! They deserve it!"
Computer "Bug" Club: Jim was instrumental in identifying the computer needs of residents and then acquiring educational materials to satisfy those needs. How did he accomplish this? Jo told me that a resident in the park made a business card for Jim - it gave his phone number and address, as well as, a picture of Jim riding his bicycle on a 'computer needs' house call. That's how he knew what people needed. He willingly made house calls every day. When June Wentworth moved to Betmar with computer knowledge, Jim requested her assistance and soon they were known as the "Jim and June Show" Just call the Jim and June Show and you'd get the help you needed or go to the Computer Club meeting and watch the Jim and June videos on how to use the computer for special projects, like 'How to Make a Movie'. One of those movies is entitled 'Beautiful Betmar" which is used at the Annual New Residents Orientation Fair.
Jim says, "I used to do many of my calls on my bike - sometimes I'd do 3 or 4 a day for people with a new computer or somebody having problems."
Jo, laughingly says, "Most computers are in bedrooms, so I had to tell my friends that Jim's probably been in almost every woman's bedroom in Betmar." Of course this got around the park and Jim had to endure a few knowing giggles.
June Wentworth says that Jim has been the architect for all of our computer teaching programs. He personally purchased and reviewed books before he chose the one he felt would be the most helpful to our residents and designed each class to make sure all his points were covered.
Betmar Website: Jim started the Betmar website in 2000 with his own money and initiative. Jana Klingbil, the present director of the website, says, "I wasn't here when he created his betmar.org website, but was impressed on how much he did without being trained in website development. And how organized he was with the myriad of articles and pictures. It seemed like a labor of love. He combed the web to gather and organize information on things like the use of tablets, windows 7, 8, etc., maintenance, security, and so much more. A significant section of our site is devoted to computer information he has put together."
Jim collected photos from clubs, photo buffs, and those he took himself of park activities and celebrations. He has over 18,000 photos, which he has donated to the park and is willing to give to anyone who would like them. I tried to find pictures of Jim for this article, but there was not one in this huge collection. This clearly demonstrates the type of person he is as expressed by his friends:
" He is unpretentious - very modest, without airs, straightforward, open, honest, sincere, and frank."
" He is extremely smart."
" He is genuinely kind and helpful. He has a very genuine spirit."
" Jim will never put his name on anything he does. He never expects to take credit."
" I love him for his strong, but sweet nature."
" He never blows his own horn."
" He is a great friend, always willing to help in any way he can."
Jim is a Winner and Everyday Hero because of the love, kindness, and helpfulness he gives others. He is an inspiration to us all.
We will miss you, Jim! Thank you for everything you've done.
Judy Powell
Our Betmar Santa is a Winner and Everyday Hero!
Do you remember the little story, "Yes, Virginia, there is a Santa Claus"? lt goes, "He exists as certainly as love, generosity and devotion . . . which give to you the highest beauty and joy. Without Santa Claus there would be no poetry or romance. The most real things in this world are those that men cannot see."
Our Betmar Santa, Luman, is truly like the answer to Virginia. He not only dresses the part at Christmas, but lives the kindness of Santa in his day-to-day life. He is generous, patient, wise, compassionate and full of life, love and goodness.
Luman was the eldest of six children. Because his mother and father had to work, Luman, at age nine was elected to prepare the evening meal for his whole family every evening. This was not very appealing to Luman, but he knew, even then, that he would do whatever it took to help his mother and father. His sister, who is now a successful interior Decorator, jokingly credits Luman with her success. She says, "He always punished me by making me take all the contents out of a kitchen drawer, sort it, take anything out that didn't belong there, clean the drawer and replace everything to make it look pretty. That got me started in my career"
He grew up and entered the army where he was taught how to make dental implants, bridges, crowns, full and partial dentures and instruments used by dentists. When he saw the joy in people's faces as they admired their improved appearance, he decided he'd like to have the satisfaction of becoming a dentist. The Army was cooperative, offering him the opportunity to go to Dental School with one stipulation - that he would make the Army his life-long career. Luman decided not to do that, so after serving his time, he went to work with the New York State Environmental Services Department and eventually was employed by a private environmental sen/ices organization which worked for the Army.
Luman is proud that he completed college, but said that he had a poor seif-image until he was about 36 years old. Then he decided that he was the only one who could change his own image, so he began reading self improvement books and has become the strong, smiling person we all love today.
He lost his beloved wife, Barbara, after a long struggle with cancer and feels his Betmar friendships got him through the trying times and his recovery. He will always be indebted to all the wonderful residents of Betmar who have helped him in so many ways.
Luman loves people, loves to give people hugs at coffee, works with the Red Hatters to give families a happy Christmas, has been a character in Murder Mystery Theater, visits Hospice, holds Breakfast With Santa for about fifty-five children at Trinity Church each year and loves turning his gulf cart into Santa's sleigh and feeling the joy of bringing back happy childhood memories and new warm, light-hearted memories for Betmar residents.
He remembers a real joy he experienced as Santa: "I was just finishing up my rounds as Santa, when l heard a little voice calling 'Santa, Santa'. She sounded so sad like she was crying. l looked around and there she was - a little five or six year old child, a resident's grandchild or great grandchild. l walked over to her and saw that she was crying.~ "Santa, l thought you wouldn't find me. idon't live here. l live way far away." In his loving, cheerful voice he said, 'Well, I've been looking all over for you. I'm so glad l found you. Now you can go to bed so l can bring you your presents. Ho, Ho, Meriy Christmas." She grinned and ran back into the house.
"That's why l love being Santa."
"Another rewarding time for me was a visit to an elderly man at a hospice." The hospice personnel felt this man may like to see Santa Claus so l walked in and quietly said, "l
hought you might like to see me before Christmas."
He enthusiastically said, 'Yes, I just have one wish for Christmas. I'd like to die on
Christmas and go to Heaven,"
"I took a short time to think and then responded, 'Do you love and trust Jesus? He answered, "Yes" 'Well then you know that He'll come for you, but you have to trust that He'll come when He thinks it is the best time for you. That may be Christmas day or it may be another day. He loves you and Lfl come for you. You can be sure of that.'
He smiled and said "Thank You, Merry Christmas".
Luman is a WINNER and Everyday HERO because of the happiness he gives by being funny, sensitive, kind and loving. He not only brings Christmas joy, but year-round joy to Betmar residents.
By: Judy Powell
Winners - Everyday Heroes
June Wentworth is a Winner and Everyday Hero
 I met June for the first time when I needed help preparing a presentation for the National Brain Injury Association of America. I didn't want it to be a "dry" speech. I wanted music and videos, but I didn't have a clue on how to do that. June made the presentation successful, spending many hours in my home working with me on my computer and then (I don't know how much time) on her computer at her home. I will be forever grateful to her.
Those, who recommended her to me, tell me that she's "just that way - she helps anyone in any way that she can." Since then I've come to think of her as "Tinker Bell". She looks like Tinker Bell - small, slender and quite cute.
June grew up with one brother in Utica, New York. At the age of 15 she started to work in the Utica Public Library and then went on to work at the University of Buffalo Periodicals Library. She received her BS from Suny Geneseo and an MA from Suny Cortland. She was a "natural" at library work, so she continued this work for 34 years at Whitesboro Central School. There she was Department Chair for 23 years supervising seven schools with a staff of fourteen. During that time, she also served as an Educational Technology Trainer for the Board of Cooperative Educational Services.
Like Tinker Bell she was super smart, energetic and very independent.
I asked June if she'd ever received any awards. That jostled her memory and she told me "I was inducted into the Whitesboro Teacher's Hall of Fame. This award is special to me because it is only awarded when enough current and past faculty members write individual letters of nomination. Our district has seven schools and over 4000 students. Sometimes several years go by before someone is nominated. It is especially gratifying to be nominated for special commendation by your peers. At the end of the ceremony the inductee is given copies of the letters. It was almost breathtaking to read the sincere compliments my fellow teachers bestowed on me."
Like Tinker Bell she was warm-hearted and always helped her friends.
June has one son and seven step-children. Her first husband, (Rob), was a Physical Education teacher and they both taught in the same school. Two days after her son's (Adam) 6th birthday, Rob died of a massive heart attack. She and Adam survived the next 12 years with the help of a strong support group - June's parents, her two stepsons, friends and faculty. Adam's love and winning personality played an important part in June's recovery. June is so proud of Adam. "He's always been understanding beyond his years. He found his way through his teens, he found his profession and he found the love of his life. He and his wife, Valerie, currently run a successful Chiropractic Practice in central New York. They have three wonderful children; Allison (13), Zach (12) and Anna (5)."
June says, "For some reason God gave me a really wry sense of humor and left out the gene that contributes to depression. I was always able to find a reason to smile at some quirky little thing."
When Adam was a senior, she met and married Red Wentworth. Red owned a unique Vintage Cider Mill, so between teaching and pressing cider they had a busy and active life. Red was diagnosed with Rheumatoid Arthritis and Lung Disease so the Mill was sold and they came to Betmar to relieve some of Red's pain and discomfort in 1999. June says, "I came screaming and kicking because I had retired by then and had started a computer training business. It was doing very well and I didn't want to leave it, but I was grateful to Red for insisting we move." Red passed away in July of 2004 and June was completely comfortable coming back to Betmar.
"Then, of course, there was Jesse. Although we never married, we were together for almost 11 years. I miss him very much, He is gentle, has a wonderful sense of humor and the most amazing twinkle when he smiles."
Like Tinker Bell she is always devoted to those she loves.
 June loves Betmar and says, "The most unique feature of this wonderful park is the vital part volunteerism plays. I am thankful for the vision that our early leaders had and thankful that successive leadership respected and built on that spirit. Yes, I know that volunteers keep our costs affordable and our property value high, but to me that is not the most important thing. To me volunteerism is key to the active and rewarding lifestyle you find here. Volunteering allows us to continue to be contributing members of our community. It reinforces our self-worth and is the vehicle through which we build lasting friendships."
 I understand that June has contributed a lot to Betmar, so I asked her to tell me about it. "Actually I think my fate in Belmar was sealed in the first hour of my first day here. We arrived early in November of 1999 and were unpacking the car when a man on a bike pulled into our driveway. First of all it struck me as odd to see a grown man peddling around. I hadn't been on a bike since I was 16. Anyway this stranger asked me if I knew where "Joe Schmoe" lived. I explained that I was just arriving and didn't know anyone except for the Bonsels. This stranger was Jim Bourque and he explained that he was going to "Joe's" house to help him with his computer. That got my attention and I told Jim that I had run a computer lab in a middle school and taught in-service technology courses for teachers. Well, from that day to this Jim has been my mentor, my promoter, my prodder and my friend. Within days he had me signed up to teach computer classes. I met all the great people in the Computer Club and Jim and I became known for our tandem presentations - "The Jim and June Show" I had thought I knew a lot about technology but I learned so much more from Jim. With each new innovation Jim was knee deep in research and pushing me to keep up. I became his sidekick on home visits. In the early days of desktop computers with wires everywhere, I don't know how much time we spent crawling around on the floor, but I know it was a lot. We welcomed laptops with open arms.
 It is also because of Jim that I became involved in Communications a couple of years later. One day he stopped by the house and told me that Bill and Linda LaForest could use some help. Actually, he had already volunteered "us" to do tickets and posters. I had always enjoyed "desktop publishing" so I was pretty happy to volunteer with Jim doing this job. A few years later, Bill and Linda retired and Linda LaFayette became Communications Chairperson. Since I had had experience in publishing newsletters, Linda asked me to take over the Betmar Bulletin. I jumped at the chance, since I had always wanted to give it a try. We all made a pretty good team and we added more people over the years. Somewhere in there Linda asked me to become her Vice Chair and so I became a Betmar Board member. I have tried to do my best in that position, but it does not come naturally to me. It is a huge responsibility and sometimes requires taking part in very difficult decisions."
 "I also volunteered at the library for about five years. I have had some small parts in Little Theater and Dessert Theater and have been a student of Barbara Jacobbe's Beginners Art class. This is really funny, one time I was chosen to play Marilyn Monroe in a play not because of my beautiful body, but because I was the only one who would fit in the cake. The most important part about all these experiences has been the wonderful people I have come to know."
 June would like to share something with you before we end the interview: "Do you realize how unimaginable it is that this place we call Belmar exists at all? A park run by volunteers for the benefit of its residents? A park that offers incredible amenities and over 30 clubs and activities, all run by volunteers? A park that supports its residents in health and sickness based on the relationships formed by volunteering? Could it be more wonderful? Maybe it could if you step forward and offer your special talents. I guarantee you that any time and effort you spend volunteering will be rewarded many times over. Let's all celebrate this unique community we call home."
 June is like Tinker Bell - intelligent, intuitive, good at fixing things, independent, skilled, gifted, talented, and sweet. When need be, she can be fearless and strong, but she always trips along, waving her wand over everyone she encounters; sprinkling loving "fairy dust" over them so that they can fly with her.
June is a Winner !
Deanna (Dee) Payne is a Winner and everyday Hero
Do you remember Phyllis Diller, the stand-up comedian? Phyllis was remarkably unusual and interesting in an amusing way. She had a wonderful personality, was definitely a maverick, and remarkably loved. Her unpredictable expressions of the "low-down" was priceless. A dear friend, laughingly said, as she referred to her as "it", "You better get a stick and kill it before it multiplies." if you want to survive. Phyllis loved children and her work expressed that. She played in Scooby-Doe movies, A Bugs Life, The Nutcracker Prince. Happily Ever After Fairy Tales for Every Child, and Casper's Scare School. Phyllis was an outstandingly, good person.
We are fortunate to have Phyllis Diller, our own Dee Payne at Tuesday Morning Coffee. You can count on being delighted and amused by her warm-hearted stories and instruction. We all remember the light-hearted bickering between Bryan and Dee.
Dee was born in Woodstock, Ontario. She was the oldest in her family with a brother and sister. When she entered the work force, she became a Correctional Officer in a Maximum Prison in Ontario for 28 years. There she met her husband, Larry, who was the head of security for the prison.
ln 1978, Dee and Larry came to Betmar to close a mobile for friends. Larry walked all over the park and announced to Dee, "This is where we will retire." and they did. They bought a lot in 1981, and replaced their old home with a new one on that lot in 1993. Larry died in February of 2001. Dee said so many Betmar residents rallied around her. Without them she couldn't have gotten through it.
Dee has been Activities Director and Coffee Hour Hostess for sixteen years with one year off making a total of 15 years. She says she has loved it, but is a little tired of being the "traffic cop." - always trying to be fair and giving every club equal consideration. Her two rules are: "Play Fair" and "Play Nice in the Sandbox (even if there's a little cat poop in it. )" And she's strong enough to make sure we follow her rules. She's as strong as an Oak Tree - her roots stretch deep into the earth.
Bryan Toll, her chum Host at Coffee Hour for seven years, gently smiles and then becomes serious when he thinks of Dee, "She's so gracious - the most caring person for children and other people of anyone in Betmar." He praises her, as well, for the great job she does hosting the General Meeting and working with West Zephyrhills Elementary School and Thomas Promise.
She loves her family, who are made up of 5 children and 4 step-children, 15 (combined) grandchildren and 8 great-grandchildren with a 9th one due in June. Her next great love is "the people, my Betmar family." "Well, I have a few other loves - my new partner, Richard, the children of West Zephyrhills Elementary School and Thomas Promise." ln 2006, she needed a date for the King and Queen Reception so she invited Richard Fritz (her married friends were tired of her borrowing their husbands) and they
had a great time together. She says, "Believe me, even at our age we fell in love."  I'm so happy with him."
There are 1000 homeless children in Zephyrhills and Dade City schools. When heard this she immediately started to try to meet their needs. She has personally organized us all to contribute items we made or bought for the children all year long and then arranged, every Christmas, for the little ones from West Zephyrhills Elementary school to entertain us at Coffee hour. She is not allowed to do that anymore because of a ruling that the children cannot take field trips after November..
Dee also encourages Betmar residents to donate safe, non-perishable, nutritious food to Thomas Promise, who supply weekend food for 1000 homeless children in Zephyrhills and Dade City.
She is so authoritarian with us big kids, but she's a wimp with the little ones.
The pond, at the school, was very unkept, with weeds growing up through cracks in the cement and dirt blown in by the wind. Dee was very appreciative of the Betmar Garden Club and other volunteers who jumped right in, at her request, cleaning, repairing and beautifying the pond. When they finished and put some little fish in the pond, the children were delighted and giggly with excitement. It's still there and Dee has a penny jar can stage at Coffee Hour to collect pennies for fish food and plants to beautify the pond
A little grandson of one of our residents came to visit and Grandma, wanting to please him, spent nearly $1000 taking him to Disney World, the beach, Bush Gardens, boat rides, and special places to eat. When he got home, he was asked, at school, to write about what he liked best on his vacation. When his mother read it, she had to laugh and called her mother to tell her what he wrote: "l liked to be on the stage with Dee and that big bunch of doughnuts." His Grandma laughed, "I could have saved $999.50 just by taking him to coffee." That's the wonderful effect that Oak Tree has on children. Dee laughs about the little ones' communications. When a little one tells Dee about their grandma and Dee asks "Who is your grandma?' They often look into Dee's eyes and say, "She's grandma " and point like Dee should know. Dee was asking another little boy if he'd like to be a doctor or lawyer, or banker when he grows up. This was his response, "I want to come back to Betmar and play in the Kitchen Band." Dee loved that!Dee has been extremely helpful in Betmar besides being Activities Director. She has been past president of Ladies Golf, Past President of the Hobby Club, Betmar Queen in 1998 and Princess in 2013, and will be Vice President of the Dart Club next season.
She says the "jewel in her crown" is the Betmar Memorial which she started 16 years ago. It portrays the deep reverence and love in her heart. People congregate together to share their loss, finding peace and comfort in the way she touches them with flowers, music and soft voices. lt is a reverie of love.
Dee describes the Memorial, "The Memorial, to me, is a tribute to our beloved Betmar family that have passed between Jan. 1 - Dec. 31. It (I hope) is closure for many as we cannot attend all funerals. This way we can honor them all. We celebrate their lives on the 3rd. Sunday of January every year. This past year (2015) we honored 113 who had passed. The front row of the Club House is made up of family members and representers from different clubs. Our park President represents the Board, our incoming secretary this year. (an army veteran), in uniform, represents all service persons. We pick a Canadian to represent all Canadians. The last few years it has been Doreen Chester or Brian Abrahams, in uniform, who are officers in the Royal Canadian Legion. We are some years fortunate enough to have a piper end the service with Amazing Grace. The Betmar Chorus sings the songs of praise. Barbara Emery is in charge of clergy- or residents who read passages of scripture. The message is given by (sometimes) visiting pastors or priests. We do have a mix of retired clergy living here in Betmar who assist. L have said so often that it takes a village (like Betmar) to make all welcome and it also takes a village to say Goodbye with the dignity and love our Betmar family shows." Thank you, Dee.
Dee made her first singing debut with the Betmar Babes at Coffee, singing McNamara Band for St. Patricks Day on 3-15-16.
Saturday, March 26, 2016
 A DEEpreciation party was held with over 300 people attending. It was Betmar's way of saying "Thank You" for 15 years as Activities Director
Three hours were filled with songs, poems and stories written about Dee – all glowing, funny and loving. Of course she was expected to perform with the Betmar Babes. There were also skits performed to mimic some of her mostfavorable characteristics and make everyone laugh.
Dee says, "l am so appreciative, happy and humble. I never dreamed this would happen to me, I was hoping that at least 15 people would show up for the party they told me they were having. L am blessed to be living in Betmar with so many kind and loving people. You should see all the cards and notes written for me. lam very touched   and humbled by the outpouring of their love."
We will certainly miss Dee as Activities Director, but know she'll still be spreading her good-will throughout Betmar. Her serious side, as well as her fun-loving side, will continue to inspire us. She is like a Unicorn, proud, strong and beautiful. She is warm hearted, refreshing, humorous, sunny, bright, and she can tickle your bones at the same time she's giving you a thrashing. She's definitely a Winner and everyday Hero. We love you, Dee.
Norman and Marilyn Dwelley
Norman and Marilyn Dwelley are Winners and Everyday Heroes.
We all have a right to be very proud of Norman and Marilyn - that is if we know them, so I'll introduce them to you. l asked Marilyn to tell us what flower she is like and here is her response: "I'm not a delicate little flower like a violet, but rather a Black-eyed Susan which is rugged and strong. Like the Black-eyed Susan, l have large eyes that can always see work that needs to be done or people that need my help"
Norman is a very distinguished looking man who taught math, science and social studies before becoming Principal of his school. When he was 6 or 7 years old his musical family started him playing his father's guitar, so music has been an enjoyable part of his whole life. His family did a lot of hunting and fishing. When he was younger, he often said to his father, "When I get a job, let's you and I go to Alaska to hunt for a grizzly bear." Unfortunately, Norman's dad died at age 45, so they never got to go on their hunting trip. But years later, Norman and Marilyn went to Alaska to teach for a year. While there, he went hunting with a friend and shot a grizzly bear on his father's birthday. He had the head and front paws mounted and for years he and Marilyn displayed this memorial over their fireplace in honor of his father.  Norman retired at age 45 and began building square stern grand lake canoes. Norman received a First Place award in 1998 from the Katahdin Area Chamber of Commerce, Wooden Canoe Festival, Rib and Plank Canoe-Professional, and a Plaque of Appreciation from the China School 's Athletic Program.
When Marilyn graduated from high school, she was given a full scholarship to Machias State Teachers Collage where she and Norman met. They fell in love, married and began their teaching careers in China, Maine. Marilyn taught third grade, and held wildflower contests for her students each spring. ( Like she had done when he was in the third grade.) When she could not find a wildflower book with pictures that the children could use to identify the flowers, she began drawing them, herself – and continued doing this each spring for fifteen years. When she had nearly 500 drawn, a publisher discovered her and published her first book entitled: Spring Wild Flowers of New England. She ended her teaching career and then devoted full time to writing and drawing for her next two books: Summer and Fall Wild Flowers of New England and Trees and Shrubs of New England. When her writing, drawing and publishing were completed, she expanded her drawing and became a full time artist. She has sold over 1300 original pictures of scenes and flowers. A 3he received a Distinguished Alumnus Award form the Alumni Association of the University of Maine and has so many awards for her paintings that they'd cover a whole wall. Norman chimes in, "She's a great cook, too, as you can see." He rubs his slightly protruding tummy.
Norman tells a funny story that he loves. When he was Principal, a little boy was sent to his office for misbehaving. Norman stood up and stood the little boy close in front of him. He then began to lecture the little fellow, very seriously and adamantly. When he was finished, he asked the little boy if he had anything to say. This was the little fellow's response: he raised his little lowered eyes and said, "l like your tie, Mr. Druddy."Norman had to turn away to hide his smile.
Now let me tell you about the Dwelieys and Betmar. Marilyn is very active in the park. She is President of Music/Entertainment, Treasurer of Vespers, Secretary of Friendship Club, teaches Women's Aerobics and is responsible for the plants at the Gazebo. People are pleased with her inspirational readings at Vespers and are delighted with her funny stories at Friday night Entertainment. Some of her biggest accomplishments in the park have been the backdrops she' painted for plays, such as the ones she did of the ocean as seen from an Ocean Liner, and a windmill scene. She painted, with the help of other artists, a Christmas holiday season backdrop for Clubhouse 2 that is extremely beautiful.
Norman thrills Betmar with his strong, distinct, superb voice when he sings and plays his guitar at Betmar Jams, Entertainment, and other programs. He has been President of the Jam Club and now serves as Activities Director for Music! Entertainment. He is an important part of the backup band for other performers every Monday Jam night and he helps with Vespers, providing special music, leading the singing and helping set up and take down chairs.
Norman and Marilyn are Winners and Everyday Heroes because of the unselfish way they inspire and touch the lives of Betmar residents with their art and music.
Judy Powell
Winners are Everyday Heroes   by Judy Powell
"No man or woman can be strong, gentle, pure, and good without the world being better for it and without someone being helped and comforted by the very existence of   that goodness." By Phillips Brooks
Phillips Brooks has described a Belmar Winner  Bryan Toll, a gentle Gentleman
We know Bryan because he was our Tuesday Morning Coffee host for 7 years. We all looked forward to and enjoyed the playful bickering between Dee and Bryan every Tuesday morning. We enjoyed his jokes, that he always courteously credited a Betmarian for giving him. He couldn't help but endear himself to us by unintentionally and apologetically mispronouncing names. (He said he once intended to dress as a Butcher on Tuesday to show that he was a "butcher" of names, so we could all laugh). We loved his smile and gentleness, the respect he showed every guest and his gracious way of being corrected (occasionally) by the audience. He loved welcoming all visiting children with Dee. Being both soft and strong is a combination, not often seen, but Bryan is both.
Bryan and Donna Sue found Betmar by visiting friends, Irene and Bill Manning. Like many of us, they rented and then purchased a home. In the seventeen years they've been here they have lived in three different homes. Bryan says, "We fell in love with Betmar because of the friendly people and their willingness to help and watch after each other. "After being married for 47 years, Donna Sue smiles with love in her eyes as she looks at Bryan and says, "He's so loving, caring, sincere, honest, hard-working, and there is nothing he won't try." "He does have some funny characteristics from his mother that makes me smile. He doesn't like black cats, he won't walk under a ladder, thirteen is a bad number and he'll only cut his nails on Saturday. He loves four-leaf-clovers, though. He's a very special man."
"I have to tell you about when we first started to date. I had two children and he had four. We were invited to spend the day on the Ohio River and take all of the kids.  When we started to unpack, I was pleasantly surprised, but a little shocked. Bryan had   brought a potty chair. He explained to me that he was potty training his 2 year old, so he needed it. I knew then that he was a very good and special man."
Bryan grew up in Indiana, the son of a tenant farmer, which meant that he had to move a lot and attend different schools. His family was large with 4 brothers and 6   sisters. He started out working on a farm, then went with Chevrolet Commercial Body in   Indianapolis, and finally took a position with General Electric until a layoff forced him to work at Ford Motor Company for a short time. With a desire to work on his own, he purchased and operated a Cigar Store for three years. General Electric then made him an offer to return, which he did. Then Wellman Thermal Systems purchased G. E. and Bryan remained with them until he retired as Vice-President of Manufacturing. Bryan did consulting work for Wellman Manufacturing Company before and after coming to Betmar. He has always been very Civic minded: was on the Shelbyville Center School Board for 5 years and President 2 of those years. He spent 30 years working with the Boys Club of America and received the Keystone Award for Service from them. He was Exalted Ruler of the Elks Lodge and received the Norman Gramn Award.
Bryan started volunteering in Belmar as Co-properties Chair of Golf, then served as President. He spent 7 years on the Belmar Owners/Acres Board on Activities and was Chairman for 1 year. He has served as Vice-President of Belmar Acres Board on two occasions. He volunteers regularly having worked approximately 10 years with Bingo; has been in several Little Theater and Mystery Theater plays; sang in the Choir; continues to help with Belmar Dinners and Breakfasts; volunteers, as a Belmar resident, to ring the bell for Salvation Army at Christmas; and participated in Zephyrhills parades. Donna Sue said that Bryan is a hard worker. She's right.
Bryan looks dignified, acts professional, speaks quietly, but under that gentlemanly demeanor there is a little boy who takes joy in being a little mischievous and funny. See some of his holiday costumes.
We can admire and enjoy our Belmar Winner. As Phillips Brooks says, "He is strong, gentle, pure and good." He loves to smile and make us laugh, he is helpful and caring, he is the kind of person who makes Belmar so special. Thank you, Bryan.  
Floyd Quinn was born June 6, 1918, in Temperance, a farming community in southern Michigan. He married his sweetheart, Evelyn Rochowiak, May 25, 1940. They had three sons: Richard, Carl, and Gerry. Floyd served in the U. S. infantry during WW II in Germany. After the war, he and his brother owned dry-cleaning businesses in Toledo and Cincinnati, Ohio.
Retiring at age sixty, he was still full of energy and ideas. Since the Quinns had friends in Betmar, it was natural that they navigated here. His friend, Reverend Lambert LaVoy and the three LaVoy sisters had places side by side on Vera St. Floyd felt privileged to attend daily Mass at Father's trailer with other friends. The Howard lott family, for whom he had worked as a youth, had a winter home on Lakewood Court (now changed to McBain Court.)
There were few organized activities in the late 1970s. Floyd's first thought was a place to play Euchre. They held the first Euchre card party in Clubhouse #1-now our library. At that time it was used for both library and activities. Due to limited space, players came early to be sure of a seat. This popular club now fills the Annex on Friday evenings.
Floyd took to golf like ink to a blotter. He parred the white nine on his first attempt!  However, it was years before he duplicated this feat. In 1983-84, Quinn was on a committee to purchase 22 acres from Mr. Meengs to develop the back nine-the Blue course-to ease the overcrowding on the golf course. At this time, he also chaired the Golf Clubhouse building committee.
He then organized a "What Not" sale. The idea was not popular. They were not allowed the  use of a building. Instead they set up tables in the yard. The first sale realized about $350.00. Thereafter, interest and proceeds continued to grow. Today the Golf Club supplies the workers; the entire park donates and supports this project which is held in several buildings. The proceeds in 2006 totaled $35,000--0r 100 times that of the original sale.
The Quinns purchased their first home on Hibiscus. Next, they moved to 5628 Arrowhead,  nicknamed "Snob Hill," at that time. There, the Quinns displayed their impressive collection  of trophies won in local shuffleboard tournaments.
In 1984, Floyd and Evie reigned as King and Queen of Betmar. At that time candidates were selected from the entire park. They gladly represented Betmar at its numerous functions and continued to celebrate at succeeding inaugural Royalty Reception.
When Ray Perry was Trustee and Quinn the Counselor of Properties (1986-1989), they planned and contracted for 9,000 feet of sidewalks. Volunteer crews began pouring the concrete from the Golf Clubhouse and through the woods. They did it in sections, adding more each summer. They next circled the small lake by Clubhouse II. From there they proceeded to the swimming pool, Clubhouse III and around that area lake. At first mention of a sidewalk through Apache Junction, Floyd objected because of probable damage from tree roots, but the project proceeded. In time thousands of dollars have been spent replacing sections, but it is a favorite passage for many and the centerfold of the park, in the words of  Mr. Perry. In 1987, Perry designed, contracted, and secured funding for the restrooms at  Clubhouse II. Quinn was again in the forefront of volunteers organizing and assisting in this  project. In fact, Quinn wore out two golf carts while volunteering in Betmar.
In 1991-93, Quinn served as Vice-President of Owners. He became acting president in a  most unusual way. All of the other officers and trustees walked out of a general meeting over voter rejection of a proposed land purchase. He was elected president on the new slate in early 1994. Floyd spent countless hours at meetings of boards and commissions. He was defeated in his second bid for president, ending his administrative service to Betmar.
It was a difficult presidency but good things did happen. He chose Dick Goody as Trustee, even changing the meetings from AM. to P.M. to accommodate Goody's schedule. Dick headed up the committee to improve and resurface the roads. Eighteen miles of asphalt were' added in 1997. He also improved the park lighting. Poles were added so there is at least one pole every 200 feet. Rita Goody took the awesome responsibility as editor of the Park Directory. She served eleven years, only recently retiring. Vie Bryan, at Floyd's instigation, accepted chairman of the Security Commission. He remained five and a half years. Bryan continues to oversee the handicap equipment to loan to Betmar residents. He also maintained records and kept baby equipment available for use of visitors before Clubhouse I was demolished.
Quinn was always a volunteer. He served as a block worker from 1979 to 1983. He helped in the kitchen for the Shuffle lunches and the monthly dinners, boiling and stripping chicken for soup, making slaw or whatever was needed. He also assisted Dick Goody for three years cooking the luncheon for Ladies Golf, using his recipe for the ever favorite chicken salad on croissants. He recruited Stu DeLand.and, a retired meat-cutter to cut up the chickens. Often, he worked on the Tuesday morning coffee hour crew. Pancake breakfasts were also his domain. Forrest Johns is still there doing the job for which Floyd volunteered him!
In 1984, Mr. Meegns, the original owner, offered the water system for sale.. Floyd fa:ored  "Owners" to purchase and maintain our independent water supply, but he failed to gain the  necessary support. Consequently, Mr. Turco bought it, causing recurring problems for Betmar residents. Recently, Pasco County secured the rights and now regulates our water system, resulting in our escalating water bills.
Each Park activity begins with one person's idea. When Floyd Quinn foresaw the value of a Cribbage night, he collaborated with a friend to present the idea at Owners meeting. They persevered through the inevitable obstacles. It is well established now in Clubhouse 3 on Thursday evenings.
Life was not all work. Floyd and Evelyn were a familiar pair at all the dances. They were avid bridge players. They played at Clubhouse 3 and at home with Betmar friends.
In 1999, the Quinns sold their third home in Betmar on Comanche St. and moved back to  Michigan. Shortly after celebrating their 60th wedding anniversary, Evie Quinn died on June 25, 2000. Floyd passed away in Blissfield, Michigan, on January 31, 2005. His life was commemorated on January 15, 2006, in Betmar at the Memorial Service along with 87 other  Betmarians who died in 2005.
Mr. Quinn was always cooperative. Whether or not you knew him and the countless volunteers who shaped Betmar, we owe them a debt of gratitude for their insight, generosity and tireless efforts to initiate projects for the benefit of all. I'm confident Floyd's spirit is here inspiring newcomers to lend their talents and continue the tradition. Betmar is the best!
Mary DeLand, 2/26/2006
Betmar Creative Writers Club
Information for this article was gathered from:
Lee Gaynier
Ray Perry
Dick & Rita Goody
Betty Olzewski
Vie and Doris Bryan
Lucille Johns
Stu DeLand
Carl & Diane Quinn